Team > Prof. Dr. Susanne Lachenicht
Overview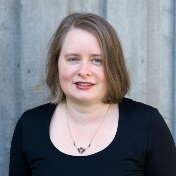 Prof. Dr. Susanne Lachenicht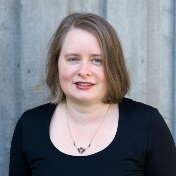 Kulturwissenschaftliche Fakultät
Lehrstuhl für Geschichte der Frühen Neuzeit
---
Curriculum Vitae
Since October 2009, Chair of Early Modern History, Universität Bayreuth
2009, Habilitation, Universität Hamburg
2007 Visiting Fellow, All Souls College, Oxford
2006-2008, Fellow Deutschen Forschungsgemeinschaft (DFG) (German Research Foundation), Bonn
2004-2006, Marie Curie Intra European Fellow, Moore Institute, NUI, Galway, Irland
2002-2003, Research Assistant/Consultant, Moore Institute, NUI, Galway, Irland
2002 PhD awarded with summa cum laude, History and German Literature and Linguistics, Universität Heidelberg
1997-1999, Scholarship for PhD-candidates, Gerda-Henkel-Stiftung
Invited professor at the Ecole des Hautes Etudes en Sciences Sociales (EHESS) Paris (2010) and the universities Toulouse Jean Jaurès (2009, 2017) und Angers (2012)
---
Academic service intern
Deputy chair of the Emerging Field "Kulturbegegnungen und transkulturelle Prozesse", Universität Bayreuth, Spokeswoman of the group "Diasporen"
Spokeswoman of the PhD programme "Geschichte - History - Histoire", 2011-2015 chair of the examination board of the MA programme "Geschichte – History – Histoire",Universität Bayreuth
Member of the governing body Bayreuth Institute for American Studies (BIFAS)
Member of the Board of the University of Bayreuth Graduate School
Head of Department of History, Universität Bayreuth (2013-2015)
Women's Representative, Kulturwissenschaftlichen Fakultät (2012-2015)
Deputy Women's Representative, Universität Bayreuth (2012-14)
---
Academic service extern
Co-founder and member of the Steering Committee der Summer Academy of Atlantic History (SAAH)
Member and President (2012-14) of the European Early American Studies Association
Member of the advisory board of Revue d'histoire du protestantisme
Herausgeberin der Reihe Mediengeschichte im Nomos-Verlag
Member of the Standing Editorial Board of Oxford Bibliographies: Atlantic History (Oxford University Press)
Member of the Editorial Board Journal of Early American History (Brill)

Member of the Scientific Board of the Institut Convergences Migrations, Paris

Member of the Comité de rédaction Diasporas. Histoire et Sociétés (Toulouse: PUM)
Co-editor for e-journal Humanities (MDPI)
Review-editor for e-journal sehepunkte (French and Atlantic Early Modern History)
References among others for Alexander von Humboldt Stiftung, BMBF, Brill Publishers, Journal of Institutional Economics (CUP), DAAD, DFG, Netherlands Organisation for Scientific Research (NWO), Oxford University Press, Schweizer Nationalfonds (SNF), Sciences Po (Paris), Studienstiftung des deutschen Volkes und Universitäten und Grandes Ecoles in Belgium, Germany, France, Great Britain and Austria.
---
Publications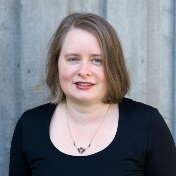 Kulturwissenschaftliche Fakultät
Lehrstuhl für Geschichte der Frühen Neuzeit
---
For an overview of Professor Lachenicht's research areas see Research.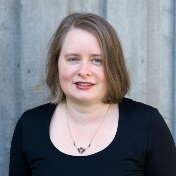 Kulturwissenschaftliche Fakultät
Lehrstuhl für Geschichte der Frühen Neuzeit
---
Prof. Dr. Susanne Lachenicht
Chair
Office: GW II Raum: 2.12
Phone: +49 (0)921 / 55-4190
E-mail: susanne.lachenicht@uni-bayreuth.de